Under the GRECO Initiative and for the Promotion of Green Competitiveness, a capacity building seminar on: "Minimization Opportunities environmental Diagnosis – MOED" was presented by Dr. Mohamed Ezzine, International Consultant.
The objectives of the seminar were to:
Provide technical assistance to SME's.
Understanding the MOED tools: definition, objectives and uses.
Calculate the profitability of CP projects.
Evaluation of the environmental benefits achieved.
Encourage the exchange of experiences and knowledge and providing examples of practical application of CP through Med Cleans.
Become familiar with the digital platform for conducting self audit online.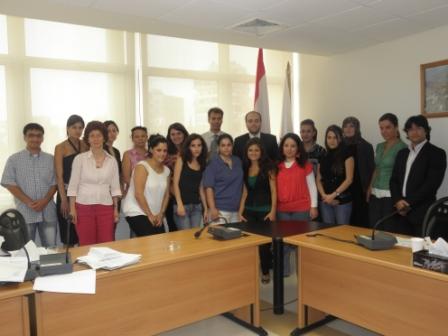 The Seminar was held on the 23rd of September 2010 at the Industrial Research Institute premises.
>> Back to GRECO