Within the context of regional preparation for Rio+20, ESCWA and AIDMO organized in cooperation with UNIDO,UNEP,GTZ and League of Arab States a conference on "the Role of Green Industries in Promoting Socio-Economic development in the Arab Countries ", which was held on the 28-29 of September 2011.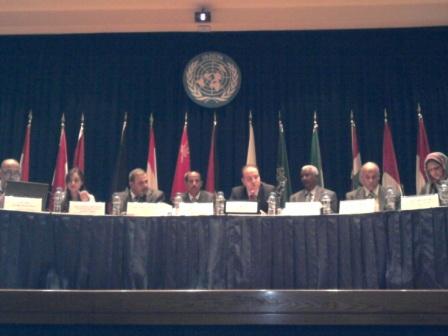 The conference aims at encouraging Arab Countries to adopt the concept of green industries and develop a common understanding & position regarding the outcomes of Rio+20 objectives and themes.
The Lebanese Minster of Industry, Vrej Sabounjian, recognised the importance of promoting sustainable development and green industry in order to combat pollution, poverty and industrial waste and the role of green industries in economic and social development, especially in its ability to foster job creation.
The minister highlighted on the establishment of the LCPC since 2002 and on its importance and aims to improve the performance of industrial enterprises at the environmental level, and reduce the cost of production through the adoption of cleaner production policies.
The LCPC was actively participating in the forum and presented the Lebanese Country Paper on the CP Activities in Lebanon.