Students from the Balamand University, Faculty of Public Health & Development Sciences (PD) Programme, taking a course on Clean Technology and Pollution Control, accompanied by Dr. Berj Hatjian, DG of MoE, visited the IRI & LCPC premises on the 19th of March 2011.

Students were introduced to LCPC and IRI services provided to the industrial and environmental sector, and familiarized with the concept and methodology of CP. In addition, the students discussed and evaluated with the LCPC team the role they could play in the dissemination and application of CP in Lebanon.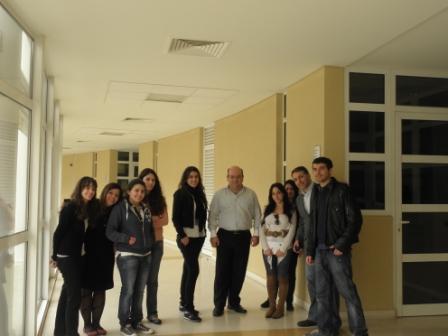 Their visit also included a guided visit to the laboratories available at IRI to introduce the students to the sampling techniques and metrology.
>> Back to Our Activities