International and National experts presented the EU directives (REACH, C&L, RoHS) to enterprises, local stakeholders and to consultants who will make initial contacts with SME's in the framework of this initiative.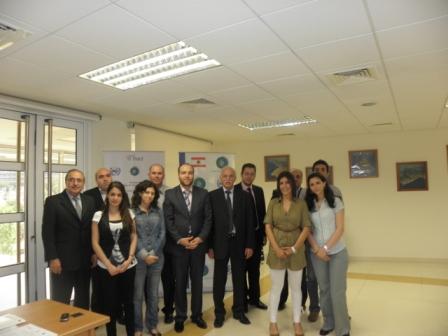 The participants were introduced to the Overview of the Global Regulatory Frameworks related to Chemicals Management, Clean and New Technologies for Chemicals and Chemical Waste Management in Industry, Hazard Communication: GHS-Labeling and Safety Data Sheet.

This operation is considered as the first and essential step in assisting SME's to manufacture products which are compliant with European environmental directives, and how to comply with those directives in order to learn about major export barrier and thereby gain more potential for export to the Europe market.
This workshop took place on the 20th oh May 2010 at the IRI premises, Beirut, Lebanon.